Ireland Workshop at Tara – October 26th, 2019:
Ascension and the 13 Steps that Humanity and our Planet are Going Through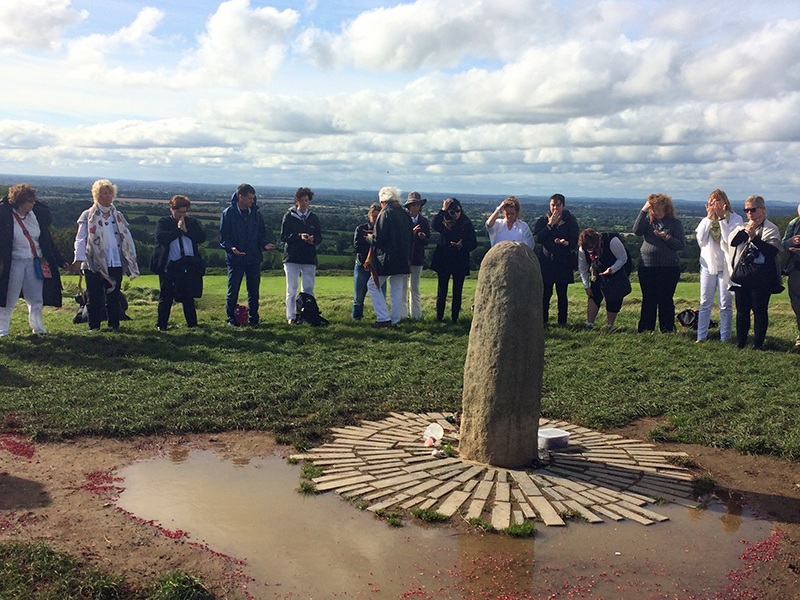 Since Winter Solstice 2012, Humanity has been going through the Big Shift as the new crystalline energies have uplifted humanity and our planet to walk through the 13 steps, or gateways, that humanity has to walk through, with the final step being Winter Solstice 2023 taking us into our phase of evolution as spiritual beings having a spiritual experience in a human body.
In this workshop, we will talk about the Big Shift of 2012, the realignment of the crystalline grids that came about, how it is effecting our lives, and what role the 7 Rays and The Golden Flame of Illumination are playing in our lives.
This is a time of major shift in our lives, and that of the planet, as everything is vibrationally shifting now. As this upshift accelerates, everything that is not in a similar vibration is being exposed. We see this every day in the world as all the negativity is surfacing. Things are not getting worse on the planet, as some may think, but the negativity which has always been there, is now finally being fully revealed.
Where: Tara Open Studio, Tara, Co Meath, Ireland – Telephone +353 (0)87 395 4580
Date: Saturday October 26th
Time: 5:30pm to 9:30pm
Reservations and Information: Julia 087 753 7955
To organize a workshop or retreat in your area, please contact us for more information.