Travel Ancient, Sacred Egypt on a Spiritual Journey of Awakening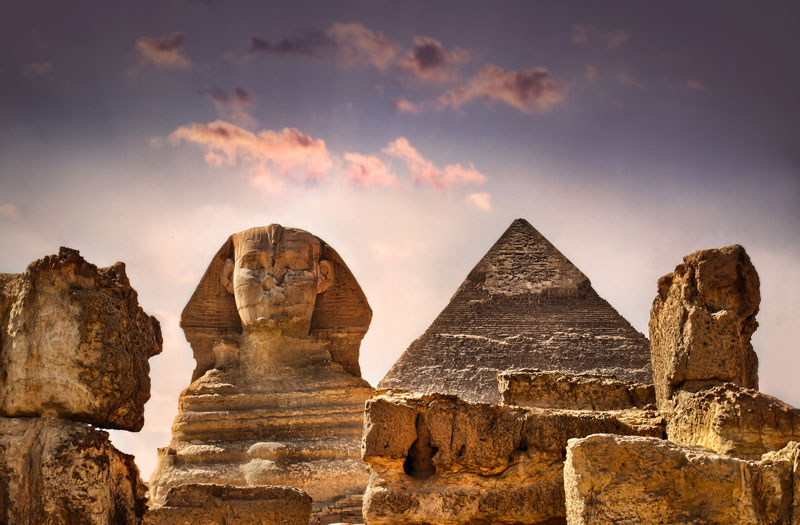 Travel Sacred Egypt: Discover the magnificent beauty and spirit of the ancient Egyptians on a Sacred Tour of Egypt. As we quest this sacred land, it will open our hearts to the deep mysticism and evolution of the human experience all over again.
Come away with us on this sacred pathway called Egypt and discover her ancient secrets…
The Ancient land of Egypt holds the imprint of a civilization both spiritually and technologically advanced. This journey provides an amazing vibrational environment for each one to experience a personal adventure into the ascension mysteries of your life now unfolding.
After arriving in Cairo, the adventure begins. As we explore the sites of Cairo before going to Abu Simbel and Aswan, the "Jewel of the Nile," we visit the beautiful temple of Isis at Philae, the birthplace of the Goddess Mysteries. Experience the beauty and tranquility of the Nile as we sail to Luxor aboard a cruise ship. Here we experience the feminine heart of ancient Egypt – the famous West Bank of Thebes, the Valley of the Kings, Valley of the Queens, and the great mortuary Temple of Pharaoh Hatshepsut.
In Cairo, we visit the iconic Giza Plateau, the Solar Boat Museum and Dashur Pyramid. We visit Abu Simbel, the Great Temple of Ramses II and the temple of his beloved Queen Nefertari. Dendera, the temple dedicated to Hathor, Goddess of Love, and Abydos, the cult center of Osiris and the first kings of Egypt.
We will visit the incredible Cairo Museum as well as The Great Pyramid (inside and out), with a private tour inside the King's Chamber; Initiation in the Great Sphinx enclosure, Coptic Cairo, and take a walk in the energy field at Abu Ghurob. We will see the Stepped pyramids of Saqqara and the hidden texts of the afterlife, and the beautiful oasis of Kitchener's Island Botanical Garden. We will embark on an in-depth exploration of Abydos, the Gate of the Gods, Denderah, the gate of the Hathors, the Temple of Man at Luxor and the Temple of Horus at Edfu. We will also visit the Temple of Isis at Philae under a blanket of stars, and much, much more.
DETAILS COMING SOON
Full itinerary and details about this tour will be coming soon. Please check back for more information.