Tour Highlight
Join this mystical journey to sacred sites in Peru & Bolivia, where we will weave the unique tapestry of our own lives through an immersion in ancient cultures/ceremony, opportunities for higher frequency activations, reflection and expansion.
Every detail (lodging, guides, Shamans, sites, etc.) has been selected to create both a clear vibrational environment and opportunities for life-altering experiences. You will find yourself:
• immersed in the breathtaking beauty and energetic clarity of these sacred sights,
• experiencing expansion into what is possible beyond our current human understanding,
• capturing personal insights for expressing your unique soul imprint in the world.
Your Tour Leaders
Karen Lovelien and Fred Boshardt both experienced major shifts in their lives nearly 30 years ago. Fred felt a calling away from a position in a CPA firm in Chicago into following his heart to discover greater purpose, creativity, and adventure in his life. A corporate executive in NYC & LA, Karen experienced a sudden loss of everything she knew her life to be. Not knowing who she was or why she was here, she literally dropped into profound surrender in the prayer, "God, show me, teach me, use me!" The veil to all dimensions lifted, opening guidance/clarity for Karen to be taught by Spirit over the last 28 years. An intuitive vibrational healer using sound & light frequencies, Karen attunes individuals and people in groups to their unique soul imprint. Twin souls, Fred and Karen began working together in meditation about 25 years ago. They lead workshops & spiritual tours sharing new vibrational technologies for living on purpose in an uncertain world. Both are connected to high frequency Masters and to the Sirius Star System. They have been guided to activate the core of the planet with the Living Light of Sirius in over 200 locations, in preparation for higher frequency full planetary activations anchored with groups in Tibet and the Kings Chamber in Egypt.
Check This Out:
During our first three days/nights exploring the Sacred Valley, expect to be nurtured in luxury at the Willka T'ika Garden Retreat Center.  Willka T'ika's magnificent healing gardens will provide you with the opportunity to relax, restore, and set your intention for the tour in the powerful energy of the Andes.
Willka T'ika Garden Retreat Center in Peru's Sacred Valley 
Itinerary
Our sacred mystical journey begins Tuesday morning, 10.15.19 in Cusco, Peru and ends in La Paz, Bolivia on Monday morning, 10.28.19.
Oct 15th – Tuesday – Day 1: Cusco/Sacred Valley
We will meet at Cusco Airport at 12 noon, or (for those arriving on an earlier date) meet earlier at a convenient location in Cusco.  The exact location and time in Cusco will be provided for transport to Sacred Valley. We will be met by our knowledgeable Peruvian guide then board our private bus for a scenic drive to the Sacred Valley of the Incas. During our time exploring the Sacred Valley expect to be nurtured in luxury at the Willka T'ika Garden Retreat Center.  Willka T'ika's magnificent healing gardens will provide you with the opportunity to relax, restore, rejuvenate and receive the powerful energy of the Andes. In the afternoon, you will have time to relax and explore these healing gardens, to acclimate to the higher altitude, about 11,000 ft., and adjust to our Andean Mountain surroundings.  Under a blanket of stars in the evening, we will share a fire ceremony where our Andean tour guide will make the offering and burn the despacho.
Overnight: Willka T'ika – Urubamba, Sacred Valley
See Retreat Center Video: https://vimeo.com/34277928
(Lunch and Dinner included.)
Oct 16th – Wednesday – Day 2: Sacred Valley/Ollantaytambo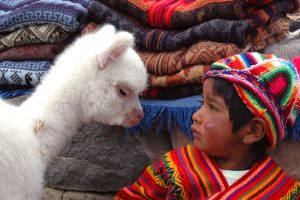 This morning we will be captivated by Ollantaytambo (City of Dawn), an original Incan town, with its stone streets, original aqueducts and an ancient Inca fortress built around the middle of the 15th century. It is the second most well-preserved ruin in Peru. We will visit the main altars and temples dedicated to the power animals of the Andean world.  Temple of the Condor will take us into the vibration of deep honor, for ourselves and for the journey ahead.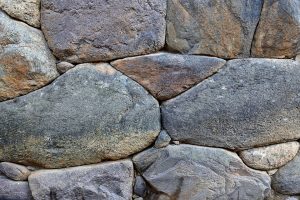 Next, we enjoy local Peruvian specialties at an early afternoon lunch. Before returning to our retreat center, we will visit the market: Mercado De Urubamba, one of the most authentic markets primarily for locals. The sights, sounds, smells and atmosphere are absolutely fantastic!
Before dinner we will meet as a group, then walk the retreat center garden grounds to capture the personal intention for the mystical journey ahead of us.
Overnight: Willka T'ika Urubamba, Sacred Valley
(Breakfast, Lunch, Dinner included.)
Oct 17th – Thursday – Day 3: Sacred Valley/Chinchero/Moray
Early this morning we travel to the colorful market and ruins of Chinchero. This market offers a wonderful opportunity to buy woven goods, wall hangings, rugs, pottery, and many other types of handicrafts, as well as wonderful photographic opportunities. Observe the traditionally dressed campesinos coming to barter and sell their produce at the market.
We will experience an artisan's workshop where expert weavers demonstrate the process of dyeing alpaca, llama, sheave, and wool textiles using natural and organic vegetables and minerals in the way the Quechuas (Incas) did hundreds of years ago.
We will also explore the ancient city of Chinchero which was occupied by the Wari culture well before the Inca's. Observe the remains of shrines and rock sculptures of puma's and the wall with large trapezoidal niches big enough to stand up in.
Next, we visit Moray, a mysterious site, which is off the usual tourist trail. In the center of this fascinating site, you will experience a sound activation ceremony led by Karen & Fred where the expansive sensation of high frequency spiritual light from the star system Sirius will be anchored into the planet through us, as a group. This will be followed by specific tones which will clear unconscious blocks and open pathways for you to experience a frequency shift into greater alignment with your unique soul purpose. Wear hats for the sun and sunscreen.
Overnight: Willka T'ika Urubamba, Sacred Valley
(Breakfast, Box Lunch, Dinner included.)
Oct 18th – Friday – Day 4: Discover Machu Picchu
PASSPORTS REQUIRED FOR ENTRY
This morning you will be rocked into a meditation or be mesmerized by the force of the rocks in the raging rapids of the Urumbamba River during our 1 ½ hour scenic train ride to Machu Picchu. Upon arrival in Aguas Calientes, the village near Machu Picchu, we check into our hotel and then begin the short trip by bus up the mountain to the Lost City in the Clouds, Machu Picchu. After a brief stop at the café to buy snacks and sandwiches to carry with you, we enter as our hearts open to the majesty of Machu Picchu. As we begin to explore the main power spots and temples of this Sacred Crystal City, Machu Picchu shares some of her secrets with us.
Overnight: Tierra Viva Machu Picchu, Aguas Calientes
(Breakfast and Dinner included.) Lunch on your own.
Oct 19th – Saturday – Day 5: Machu Picchu/Aguas Calientes
Leaving by bus early this morning to Machu Picchu, we will experience a sacred sunrise ceremony with Coca Man, a Pacc´o (shaman) in the Andean/Quechua community. This is a traditional way to begin the day by offering our blessings to the spirit of Pachamama (Earth Mother). Next, we will go as a group to the energetically powerful Sun Temple. You are then free to spend the remainder of the day at leisure on your own in Machu Picchu, or do an optional hike to the Sun Gate, Huayna Picchu or the Temple of the Moon. You may also want to take some time to explore the many fascinating shops in Aguas Calientes.
Overnight: Tierra Viva Machu Picchu, Aguas Calientes
(Breakfast and Dinner included) Lunch on your own.
Oct 20th – Sunday – Day 6: Aguas Calientes/Cusco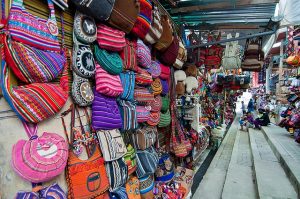 Join Karen & Fred for a morning gathering at our hotel from 9 to 11am. This is an opportunity to pause, connect, reflect and:
Share experiences and insights on this journey.

Expand our consciousness into the unknown, beyond what seems to be possible, just as the ancient ones that walked this land must have done.

Discover new tools for navigating your life path in an uncertain world.
You will then be free to explore Aguas Calientes, to shop and have lunch before our afternoon train to Cusco; then enjoy free evening in Cusco.
Overnight: Royal Inka I, Cusco City
(Breakfast included.) Enjoy Lunch and dinner on your own.
Oct 21 – Monday – Day 7: Cusco Ancient Sites
Cusco's history lives in its streets, squares, valleys and towns. This morning we travel to the outskirts of Cusco and visit the large ceremonial center of Sacsayhuaman, marked by the huge stone paw of the Puma. We gather for an introduction to the frequencies of this site, then walk along the zig-zag walls to feel the vibration of the frequencies and honor the culture that created this sacred site. Here you can appreciate the size and precision of the stonework, each massive stone aligned perfectly with the stones next to it.
We will also visit Amaru Machay or temple of knowledge, known as the temple of the Moon, and other main Incan altar sites including: Tambo Machay where we connect with the Unu or water element balancing male and female, and explore the site of Qenqo where the Puma awakens. Moderate hiking is required.
After lunch we will return to Cusco and the afternoon is free for you to shop, visit the cathedrals and explore the wonders of Cusco on your own.
OPTIONAL: In the evening there is an opportunity for anyone who chooses to experience Ayahuasca at a local temple with a shaman with 40 years' experience. There will be a fee of US $220 per person.
Overnight: Royal Inka I Hotel, Cusco City
(Breakfast and Lunch included.) Enjoy dinner on your own tonight.
Oct 22th – Tuesday – Day 8: Cusco/Puno City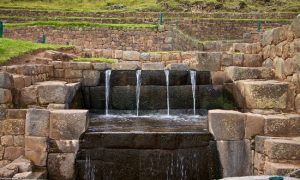 The Inca site of Tipon is our first stop this morning. At an elevation of 3,500 m. (11,480 Ft.), Tipon has beautiful rooms and gardens that were built with megalithic blocks of stone by Wiracocha as a royal house for his father Yahuar Huaca. Allow yourself to be transported into the past as you open in appreciation for the design of the 12 very fertile terraces with carved stone retaining walls. Even more remarkable is the irrigation system that is still serving agriculture. Its development took advantage of an existing water spring. These carved stone channels were precisely calculated so some create powerful vertical water falls. This entire design is a hydraulic engineering master work.
Upon return to the hotel, we transfer to the airport to take a flight (40 min) to Juliaca City and then a private bus to Puno for our time on the Peruvian side of Lake Titikaka.
Overnight: Taypikala Hotel, our lakeside hotel in Puno City
(Breakfast, Lunch, Dinner included.)
Oct 23th – Wednesday – Day 9: Uros Islands/Taquile Island
We will board a boat to cruise on spectacular Lake Titicaca. You will find yourself captivated by the floating reed islands of the Uros Indians, who created these man-made reed islands centuries ago to live on, in order to escape the warfare throughout the area.
Next stop: Taquile Island, a remote surviving center of Incan culture.  Here you can enjoy the exhilarating feeling that emanates from within this sacred lake. Open to the soothing crystalline energy of Taquile Island as you explore the expansive views of Lake Titikaka and shop for some of the finest/detailed hand-made knit items and crafts that can be seen anywhere.
Overnight: Taypikala Hotel, Puno City
(Breakfast, Lunch, Dinner included.)
Oct 24th – Thursday – Day 10: Doorway of Lord Aramu Muru/Copacabana, Bolivia
Upon arrival at Doorway of Lord Aramu Muru we will gather with Karen & Fred for a ceremony and a sound frequency alignment for moving forward into the full flow of your original soul imprint.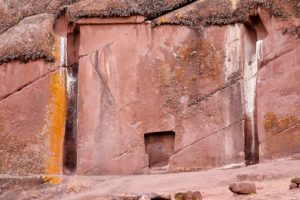 We will next experience Puerta de Hayu Marca, which translates to the Gate of the Gods; it measures 23 feet in both height and width. Situated on a plateau just off the western banks of Lake Titicaca, it appears to be a doorway to nowhere carved into a rock face, yet Hayu Marca is considered an inter-dimensional portal where our inner temple may be able to access higher states of consciousness. Here an indigenous Shaman will perform a traditional ceremony. What better way to conclude our journey into the mysteries of Peru! From here we will depart by bus to the Bolivian border, check our passports at the Immigration office of Copacabana City, then transfer to our hotel.
Overnight: Hotel Rosario, Copacabana City, Bolivia
(Breakfast, Lunch, Dinner included.)
Oct 25th – Friday – Day 11: Copacabana/Isle of the Moon/Isle of the Sun
From Copacabana we board a Hydrofoil cruise to the Moon Island, visit the Sun Virgins Temple "Iñak Uyu", continue to Isle of the Sun to visit "Pilcocaina" Sun Temple, followed by a Llama trek to Posada del Inca. According to the creation myth of the Inca, this island in Lake Titicaca where the waters that once covered the Earth, receded and the all-powerful sun god, Inti, first emerged. Fast forward to recent times, in the area around Isle of the Sun there have been numerous sightings of UFOs, which are sometimes said to immerse themselves deep within the water.
Overnight: Posada del Inca Eco Lodge, Isle of the Sun on Lake Titikaka, Bolivia
(Breakfast, Lunch, Dinner included)
Oct 26th – Saturday – Day 12: Chincana/Sun Island/Huatajata
The Pre-Inca temple, The Chincana (Labyrinth) is located SW of the sacred rock at the north side of Sun Island, offering impressive views of Lake Titicaca. The Chincana contains trapezoidal doors and niches which were adapted during the Inca period. These ruins were believed to be a support facility for the Island's Shrine, housing the maiden who took care of the Shrine. A box lunch is included. Afternoon Hydrofoil cruise to Huatajata. On arrival, we visit the Andean Roots Eco Village: The Altiplano Museum; Handicrafts village, the Mud Igloos and the mortuary towers of the Urus Chipayas. Enjoy our elegant vicuñas, llamas, alpacas and the mythical Suri. Audio-visual and night experience of the Mystic World of the Kallawayas, natural healers of Bolivia. They believe that you first have to heal the soul in order to heal your body. Tata Benjo, – our Kallawaya – will bless visitors and answer questions by casting his sacred coca leaves. Enjoy a welcome drink, dinner and a night visit to the Native Observatory "Alajpacha". Learn from the Aymaras Cosmovision & watch the Southern constellations.
Overnight: Inca Utama Hotel & Spa, Huatajata, Bolivia
(Breakfast, Lunch, Dinner included.)
Oct 27th – Sunday – Day 13: La Paz Bolivia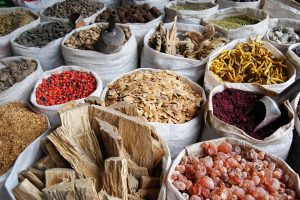 From Huatajata we travel to La Paz. Upon arrival we will be enveloped in the sights and sounds of La Paz as we tour the city. La Paz and its surroundings can transport you to a mysterious past where any corner, any street, you may find a hidden treasure.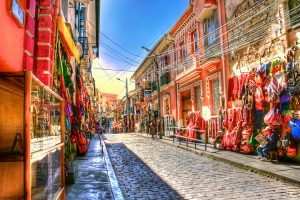 Discover the living history of La Paz, which honors the pre-Hispanic times with all their traditions and magic rites. We will come to appreciate the indigenous, colonial and modern areas, enjoy the Indian Market, learn about traditional herbal remedies at the fascinating Witch Doctor's Market & experience breath-taking panoramas of the city all framed by the majestic "Illimani" mountain. Imagine you are walking on the moon when we visit the Moon Valley, a clay formation resembling the face of the Moon.
Overnight: Hotel Rosario, La Paz, Bolivia
(Breakfast, Lunch, Farewell Dinner included.)
Oct 28th – Monday – Day 14: La Paz
There will be a group bus for the La Paz airport departing the hotel at a designated time. We conclude the tour in deep gratitude for each one that participated in the adventure and appreciation for all the mystical experiences that will continue to impact our lives.
You are free to enjoy La Paz before connecting with your morning or evening flight home.
(Breakfast included.)
Request This Tour